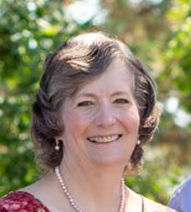 Teddie McConnell grew up in a church-going family of six. She earned a B.F.A. in Photography from Rochester Institute of Technology, then moved to Colorado. Teddie joined Good Shepherd in 1980, and her son Randy and daughter Diana grew up here. She has worked previously as a photographer, as an art teacher, and as the Office Administrator for Westminster Presbyterian Church. She is delighted to be working for her home church, attending with her husband, David. Teddie is also in the process of becoming a Commissioned Pastor in the Presbyterian Church.
---
To contact Ms. Teddie McConnell, Office Administrator
please use the form below.
Or call:
303-452-5478