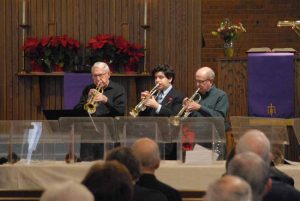 Currently, we are worshiping virtually, with the option to watch the video from the sanctuary with masks and social distancing. Please visit the front page of this website or the Recent Worship Videos under the Growing tab or our Facebook page to join us online.
During normal (non-pandemic) times, we worship by giving praise to God, praying together, hearing God's word read and proclaimed, and singing together as a gathered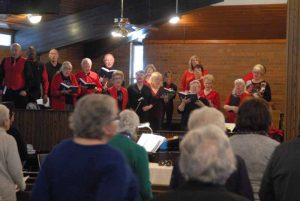 community of faith.
There is a time for children to hear a the Bible story. The choir leads us in song, and provides special music under the guidance of our wonderful director, Sara Tyburczy.
Language that we use in worship seeks to welcome all as the family of God together. You can read more about worship language here – Well Chosen Words.
View our recent worship services here.